Reduce Students Post-Traumatic Stress Disorder Symptoms with Traditional Games: Play Therapy Based on Local Wisdom
Keywords:
posttraumatic stress disorder, local wisdom, play therapy, traumatic event
Abstract
The covid-19 epidemic, which has psychological effects on kids such anxiety and distress, served as the impetus for this study. The goal of the study was to determine whether typical game-based play therapy may help children with PTSD symptoms. In particular, the research would evaluate the instrument and reveal the effectiveness of the therapy in terms of the significance and nature of change. The study employed an experimental one-group pretest-posttest design, with elementary school sixth-graders meeting the inclusion criteria of having experienced traumatic events during the covid-19 pandemic. The diagnostic criteria instrument for PTSD symptoms was utilized. The processes for group therapy consisted of beginning a group, transition stage, performing stage, and termination stage. The analysis was conducted employing the RASCH model and the WINSTEP application. The results showed that the instrument had invalid items and was removed before analyzing the effectiveness of play therapy based on traditional games. Traditional game-based play therapy can alleviate PTSD symptoms in most students, although other students' PTSD symptoms remain unaffected. It is anticipated that future studies will explore the factors that influence the effectiveness of traditional game-based play therapy.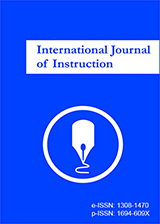 Downloads
How to Cite
Rusmana , N., Hidayah , N., Asrowi, & Riduwan , M. (2023). Reduce Students Post-Traumatic Stress Disorder Symptoms with Traditional Games: Play Therapy Based on Local Wisdom. International Journal of Instruction, 16(4), 747–770. Retrieved from https://e-iji.net/ats/index.php/pub/article/view/43