Second Chance Schools in Portugal and Spain: Educational Proposals for Students in Greatest Vulnerability
Keywords:
right to education, educational inclusion, early school leavers, risk of social exclusion, second chance school
Abstract
Second chance schools (SCS) were created with the aim of improving access to employment for young people who had dropped out of school early and were at risk of social exclusion. The purpose of this article is to identify alternative educational proposals to those applied in the general education system that are offered in the SCS in two southern European countries: Portugal and Spain. The article is also aimed at identifying commonalities and peculiarities in these educational offers. For this purpose, qualitative research has been carried out, especially by means of semi-structured interviews with the heads of almost all the entities in both countries, 24 in Spain and 6 in Portugal. After categorizing its content through a qualitative data analysis computer program, it has been found that there are seven essential elements in the work carried out by SCS: the establishment of an affective and trusting bond with young people, the search for personal growth, the commitment of educators, the use of attractive methodologies, the personalisation of teaching, the active participation of students and the investment in the relationship with their surroundings. These elements could also be the basis of a transformative educational proposal for mainstream schools.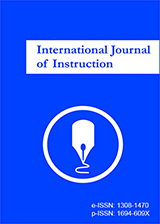 Downloads
How to Cite
García-Rubio, J., & Macedo , E. (2023). Second Chance Schools in Portugal and Spain: Educational Proposals for Students in Greatest Vulnerability. International Journal of Instruction, 16(4), 673–688. Retrieved from https://e-iji.net/ats/index.php/pub/article/view/39