Supporting Children with Speech Delay: Speech Therapy Intervention Frameworks from Preschool Teachers
Keywords:
speech development, speech therapy, best practice, preschool teachers, preschool children, teachers
Abstract
This study drew a brief description of speech intervention frameworks for preschool children with speech delay (SD) across Indonesia. An online survey was distributed via emails and Whatsapp groups to preschool teachers with experience working with 3-year-old to 6-year-old children with SD. The questionnaire was developed by considering cumulative background factors, behavioral performances, and standardised assessment instruments of SD. 482 (96.4%) out of 500 online responses via Google Form passed the inclusion criteria. The findings suggest that the preschool teachers build speech intervention frameworks based on two necessities: community learning with small-group activities (71.16%) and private sessions and individual exercises (28.84%). These necessities follow the lack of parental support or constant nurturing due to economic and educational measures. Community learning features schooling experience and small-group works. Private sessions feature practice drills, individual repetitive exercises, and psychological impressions. There were three sessions within a week, and each activity took 30 to 45 minutes. The therapy lasted for 30 or 32 weeks. Needless to say, this study lacks contextual variability, and future studies should consider the duration, frequency, and intensity of the therapy from varied respondents in different areas and professions.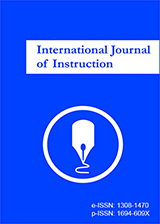 Downloads
How to Cite
Machmud, H., Abidin , A., Hewi, L., & Anhusadar , L. O. (2023). Supporting Children with Speech Delay: Speech Therapy Intervention Frameworks from Preschool Teachers. International Journal of Instruction, 16(4), 485–502. Retrieved from https://e-iji.net/ats/index.php/pub/article/view/30