Effects of Listening Strategy Instruction Incorporating Intensive and Extensive Listening on Listening Skills and Metacognitive Awareness
Keywords:
listening skills, metacognitive awareness, listening strategy instruction, intensive listening, extensive listening
Abstract
This study aimed to examine the effects of listening strategy instruction incorporating intensive and extensive listening on undergraduate hospitality students' listening skills and metacognitive awareness. The design of the study was an embedded experimental mixed-methods design. The participants were 10 firstyear students in the hospitality program whose English proficiency was, on average, low. Listening pre-tests and post-tests including, a listening achievement test and a metacognitive awareness listening questionnaire (MALQ), were administered to participants. During the intervention, students were asked to keep a student reflective journal. At the end of the intervention, a one-on-one semistructured interview was conducted with participants individually. The quantitative analysis showed that after being exposed to the intervention for 9 weeks, listening skills and metacognitive awareness statistically and significantly improved. The qualitative analysis revealed that the use of listening strategies can facilitate listening comprehension. In addition, the findings of the present study emphasized the need forlistening strategy instruction for low proficiency learners.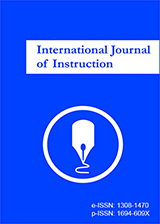 Downloads
How to Cite
Prasongngern, P., & Soontornwipast, K. (2023). Effects of Listening Strategy Instruction Incorporating Intensive and Extensive Listening on Listening Skills and Metacognitive Awareness. International Journal of Instruction, 16(4), 155–172. Retrieved from https://e-iji.net/ats/index.php/pub/article/view/12